Products
Il Foiling Ufo
A single light and easy foiling catamaran suitable also for very young sailors. The best way to get into flight and speed without sacrificing safety and extreme ease of use. From the Fulcrum Speedwork designed by David Clark, in Rhode Island, to Sea Change which is the sole distributor for Europe and exclusive for Italy.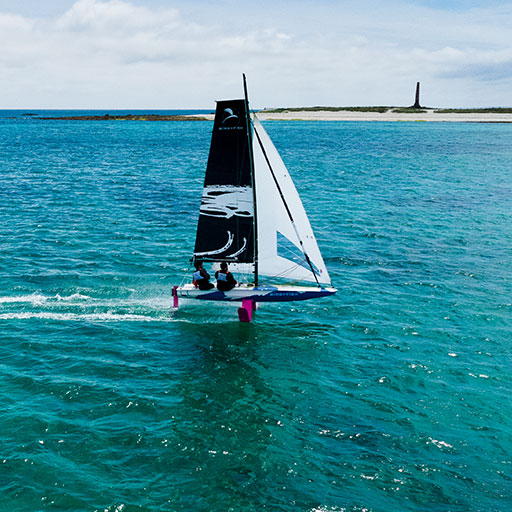 Birdyfish
BirdyFish core idea comes from an observation between young sailors : how to learn to foil when only few boats are accessible to novices ? BirdyFish is the first double-foils dinghy targeting all players. Race start of the art technologies dedicated to learners.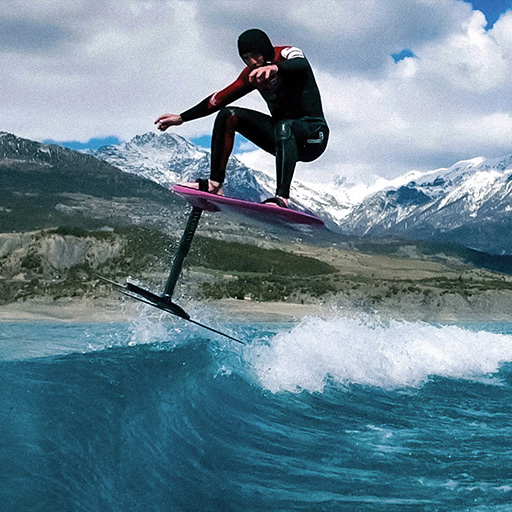 FORWARD WIP
Sea Change is official reseller of Forward WIP. Forward WIP is a Swiss company founded in 2015 and specialized in innovative protective equipment designed exclusively for foiling sailors and surfers. WIP is the choice of the America's Cup team, of Olympic and world champions from all over the world such as Glenn Ashby, Billy Besson, Loick Peyron, Bjorn e Liam Dunkerbeck.

Professional sailors, engineers, designers, supply specialists are all dedicated to foiling water sport activity to constantly test new ideas and new products. Protection and safety to achieve maximum speed and high performance on water.
Noleggio gommoni da coaching e da assistenza regate
We offer VSRs RIB, which are among the best ribs (rigid inflatable boats) on the market. For navigating with or without a boat license. Our RIBs are simple to navigate and extremely reliable, so you can work to the highest standards and provide the best quality service to your trainees.
The Sea Change team will deliver the RIB to you where required. From Lake Garda to the entire Italian territory, including the islands.